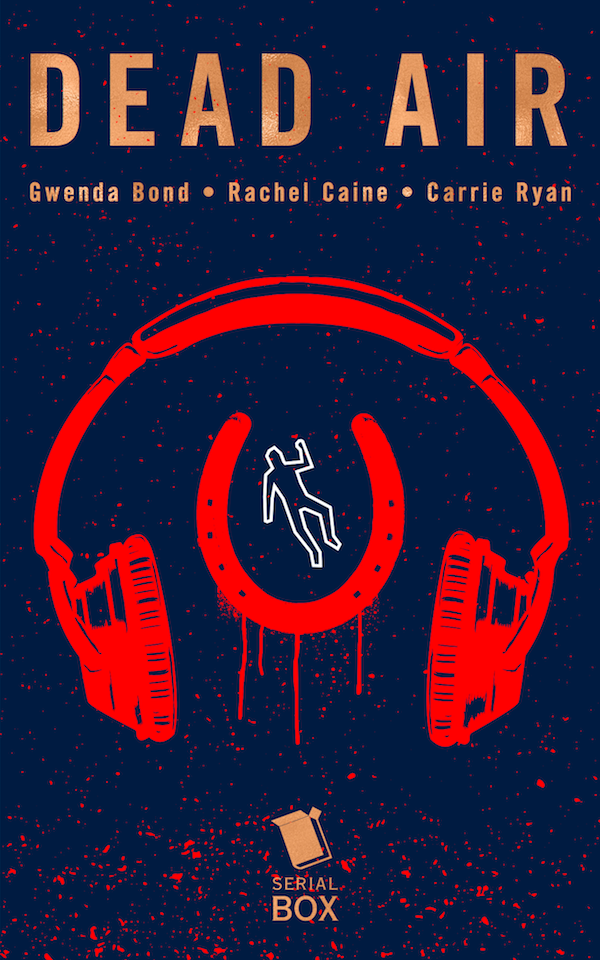 SUBSCRIBE TO THE SERIAL
Click here to learn how to read and listen to Dead Air from Serial Box
BUY THE OMNIBUS NOW
Welcome to Dead Air, where M is for midnight, Mackenzie…and murder.

Mackenzie Walker wasn't planning on using her college radio show to solve a decades old murder, but when she receives an anonymous tip that the wrong man may have taken the fall, she can't resist digging deeper.
It doesn't take long for Mackenzie to discover gaps in the official story. Several potential witnesses conveniently disappeared soon after the murder. The victim, a glamorous heiress and founder of a Kentucky horse-racing dynasty, left behind plenty of enemies. And the cops don't seem particularly interested in discussing any of it.
But when the threats begin, Mackenzie knows she's onto something. Someone out there would prefer to keep old secrets buried and they seem willing to bury Mackenzie with them. Thankfully, she's getting help from a very unexpected source: the victim's son, Ryan. The closer she gets to him, however, the more important it is for Mackenzie to uncover the truth before he gets buried alongside her.
Read or listen to weekly ebook and audio episodes of the serial novel Dead Air and then check out Mackenzie's podcast for a uniquely immersive experience. Does the truth lie in the serial, the podcast…or somewhere in-between?
GET THE PODCAST
Did you know you can listen to Mackenzie's podcast? Subscribe wherever you listen to podcasts to get the whole story: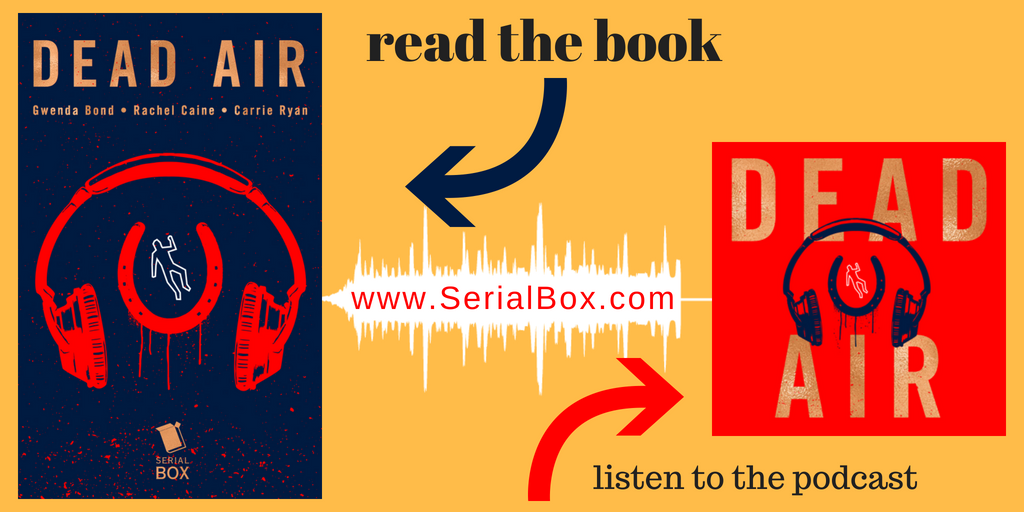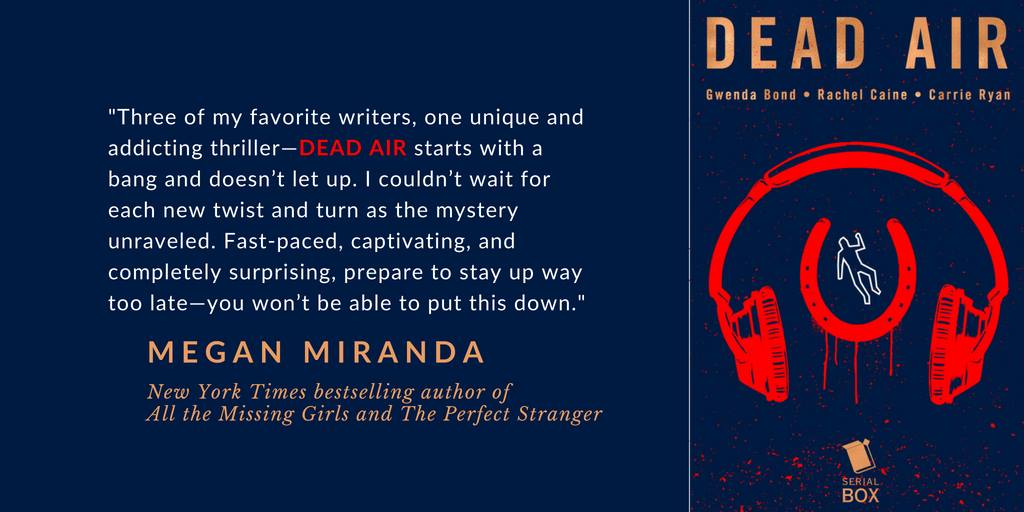 FAQ
Q. What is Serial Box?
Serial Box is HBO for reading. They publish serialized novels in audiobook and text that are syncced so you can move effortlessly from one to the other. Every episode is about 10,000 words which should take about 45 minutes to read or listen to (the length of a TV show without commercials). So you can start reading an episode over lunch and finish during your commute home.
Q. How many episodes is Dead Air?
10 Episodes. The first episode (the pilot) is free and available August 1. Each subsequent episode will be released weekly. Once all of the episodes are out they'll be bundled into an omnibus (if you prefer your stories in one gulp rather than bite sized pieces).
Q. How much does it cost?
Just like buying a TV show you can purchase individual episodes (for $1.99 each) or bundle the entire season for a discount.
Q. How do I read or listen to Dead Air?
You can download the app on an iOS device and the episodes will be delivered automatically, or you can access the episodes through the web.
Serial Box also offers downloads of DRM-free ePub, Mobi (Kindle), PDF, and MP3 files that can be read or listened to on any device that supports those formats, including Android, Kindle Fire, and other devices
Q: How do the Serial Episodes and Podcast fit together? Do you need both?
One of the issues that's often raised with true crime podcasts is bias — are there elements to the investigation that aren't share because they would undermine the story or the theme? We tackle that head on in Dead Air. In the book, you get to see the entire investigation — the whole story arc as Mackenzie falls down this rabbit hole and tries to figure out the truth. Then you get to see what she leaves out when she actually does her reporting in the podcast.
There's a whole lot in the book that never makes it in her podcasts, and elements of the podcasts that aren't shown in the book. Our hope is that both can be enjoyed on their own, but when listened to together they give a greater depth to the overall story.