Posters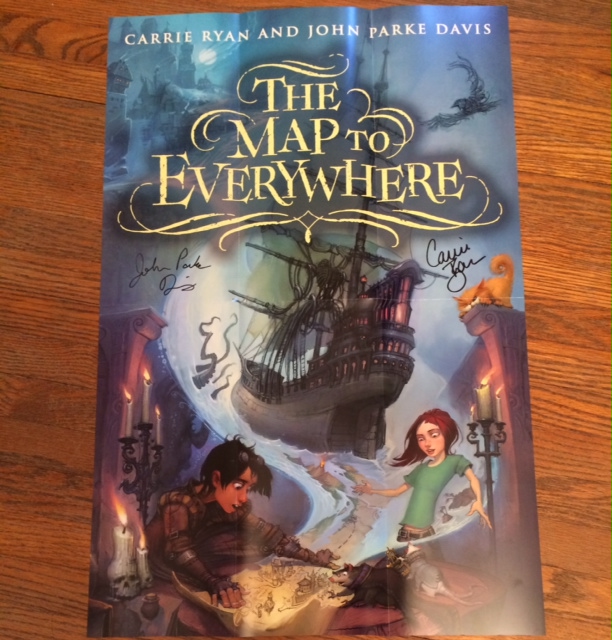 If you work in a school or library and would like a free poster of The Map to Everywhere for your library or classroom, just fill out the form on this page and we'll drop one in the mail to you (while supplies last!).
Swag
If you're an indie bookseller and would like us to send signed bookplates and other swag for you to put in our books, email me at [email protected] with your address and the number of bookplates you'll need!
Bookplates
For a signed bookplate, you can send a self-addressed, stamped envelope to
Carrie Ryan
1231 E. East Blvd, PMB 191
Charlotte, NC 28203
Please let me know who you'd like the bookplate made out to and for what book! You can also order autographed copies of my books from my local indie, Park Road Books.
Skype Visits
I'm available for free 20 minute Q&A Skype visits for classes and book clubs who have read or are reading one of my books. To book a visit email me at [email protected] or fill out the contact form here. (Make sure to include what book your class/group has read or is reading – thanks!)