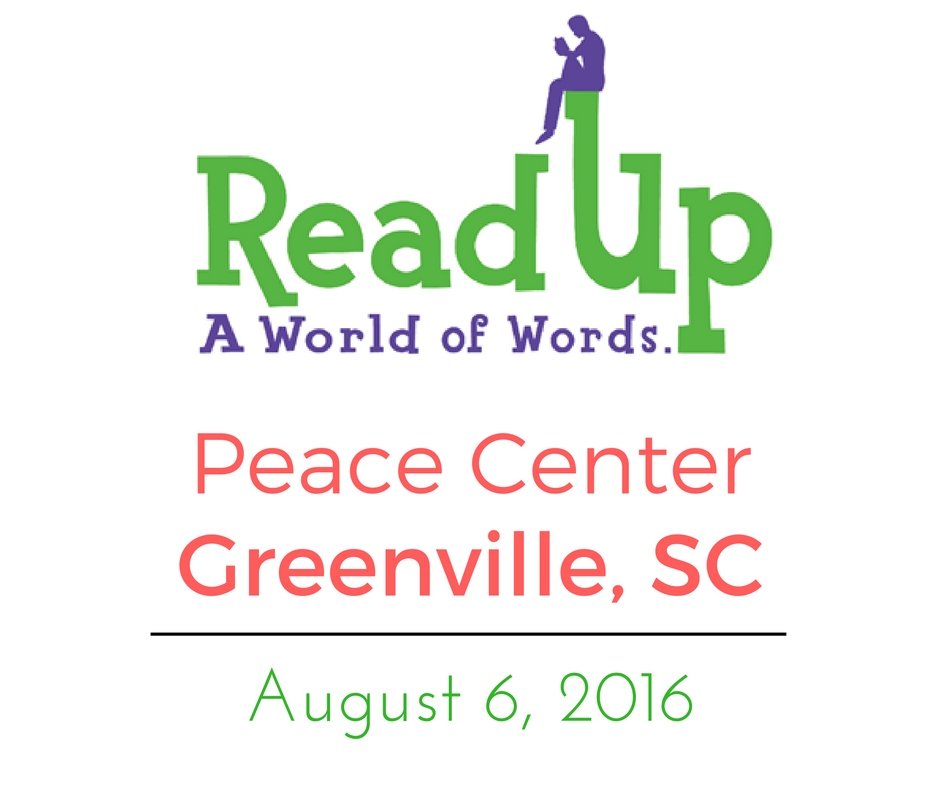 I'm so excited that this weekend –August 6th– is the Read Up Book Festival in Greenville, SC! I'm incredibly honored to be included in this event, especially since Greenville is my hometown! I've been amazed at how much work, energy, and passion the organizers have put behind Read Up — they've grown it from an idea into a reality and it really looks like it's going to be amazing. Just check out the author line-up!! Keynote speakers Jay Asher, Holly Goldberg Sloan, Jason Reynolds, and Brendan Kiely!! Author appearances by Stephanie Perkins, Cassie Beasley, Maggie Stiefvater, Renee Ahdieh, Brendan Reichs, Beth Revis — I mean the list goes on and on and they are all superstars!
If you're in the Greenville area or the Southeast in general, I hope you'll come out! I'd love to see this festival really take off — there's so much passion for middle grade and young adult books and I love that festivals like this bring readers and authors together. I can't even imagine what it would have been like as a kid to have my favorite authors converge on my hometown!
The festival runs all day Saturday at the Peace Center in Downtown Greenville and you can find the full schedule on the website here. I'll be on two panels:
11:30-12:30, Ramsaur Studio: YA panel with Jennifer Lynn Barnes, Ryan Graudin, and Tiffany Schmidt (with a book signing to follow).
4:30-5:30, Huguenot Loft: YA & MG panel on the process of writing with Brendan Reichs, Maggie Stiefvater, and Maya Van Wagenen (with a book signing to follow).
Can't wait to see y'all there!
PS — check out this article about me and the festival in the Greenville Journal! I talk about my path to becoming a writer, why I swore off horror movies as a kid, and how I became fascinated with zombies. Here's the link!