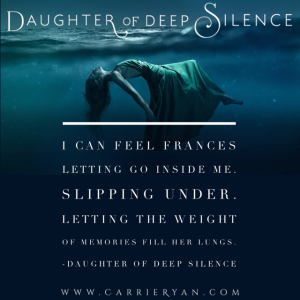 "I can feel Frances letting go inside me. Slipping under. Letting the weight of memories fill her lungs."
On shelves May 26th!
Only three more days until Daughter of Deep Silence hits shelves! Don't forget to enter the pre-order giveaway at www.DaughterofDeepSilence.com if you buy a copy of the book before May 31, 2015!